What is a literary agent and what does a book agent do? This article is part of our free 15-Part Guide About How to Get a Publishing Agent. It includes a book agent definition and job description, and it explains the role of a publishing agent. This article also answers the questions you see here about how book agents work.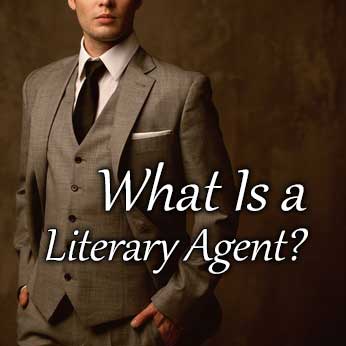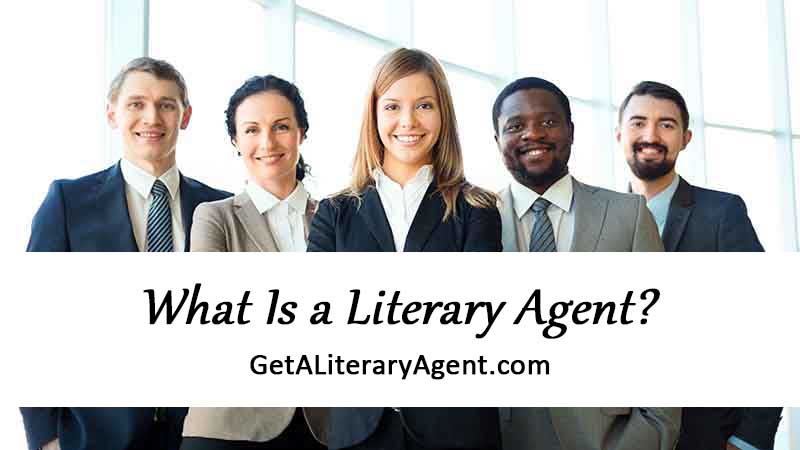 Literary Agent Definition
What are literary agents, and what is the best book agent definition? What a publishing agent does varies. However, all book agents represent their writers' business interests to book publishers, film producers and studios, and theatrical producers, supporting them in the sale and promotion of their work.
In addition to the above literary agent meaning, no literary agent definition would be complete without mentioning literary agents are also sometimes called: "book agents," "publishing agents," "author agents," "author representatives," etc.
Whichever term is used, literary agents act on their authors' behalf with publishers and others involved in promoting their writing. That's the basic way to define a publishing agent. However, the definition of a book agent can include additional things.
In other words, some publishing agents help their authors get articles or short stories published in magazines and journals, book speaking engagements, and more.
What Does a Literary Agent Do?
What's the role of a literary agent? What do literary agents do? In simple terms, author representatives are matchmakers for writers and publishers. However, the focus of literary agents can also include editorial, promotional, emotional, legal, and other types of support.
What is a literary agent? The role of a literary agent is often misunderstood–or not understood completely–because the full scope of what literary agents do often depends on each individual author representative's experience and interests. Therefore, there is no simple answer to the question, "What is the role of a literary agent?" The best answer is, "It depends."
Author representatives with editorial experience are more likely to spend extra time helping their authors improve their writing. Author representatives with marketing or publicity experience are more likely to help their writers promote their writing. And so on.
How Does a Literary Agent Work?
How do literary agents work? Here you'll find publishing agent myths and misconceptions, and a complete book agent job description. You'll also find answers to popular questions about the process of how book agents work.
Many top literary agents accept and review submissions from both new and established authors. Surprisingly, it's not much harder to get one of the best literary agencies vs a less successful one. Existing clients pass away, retire, take breaks, get writers' block, and decide to switch agents or write books in new genres their publishing agents don't represent.
Some literary agencies rely on interns and assistants to review submissions, but one of the best parts of agenting is discovering books in the "slush pile," which consists of unsolicited queries or manuscripts.
New book agents spend most of their time seeking new writers. Their goal, unless they have other sources of income, is usually to sell enough books that they can continue being author representatives.
Established publishing agents spend some of their time seeking new writers, but they spend as much or more time developing the careers of their existing writers.
Another part of how book agents work is they suggest how to improve a writer's book and/or platform. The latter applies mostly to nonfiction writers, who are often expected to be well-known and/or have large followings or networks.
Literary agents then pitch a manuscript to publishers, keep the author informed, and negotiate the best contracts. Good book agents also help ensure there are no issues during the editing process, that the manuscript is published on schedule, and that it's promoted properly.
Literary Agent Job Description
What is a literary agent job description? Though the job description for book agents varies somewhat from one literary agency to another, the primary activities of book agents are the same:
Find a book worthy of publication.
Improve the book and/or author platform.
Pitch the book to publishers.
Negotiate the best contract.
Oversee publication and promotion.
Who Are Literary Agents?
Who are literary agents? Many book agents are former editors and executives who've worked for publishers. Some are former freelance book editors. Others are published authors who've decided to become agents. And others are former literary agency assistants.
The most important thing to know about who literary agents are is that anyone can decide to be an author representative. That means not all publishing agents are created equal. Some are highly educated and some are not. Some are highly skilled writers and/or editors and some are not. And some have a lot of insider knowledge about the publishing industry while some do not.
The bottom line is writers should pay close attention to who literary agents are when querying literary agencies. Most author representatives are honest and ethical. But some are more competent than others. And, since literary agents get paid by commission, most full-time literary agents are good at evaluating and selling manuscripts.
What Is a Literary Agent? – Next Steps
Now that you know the answer to the question, "What is a literary agent?" and "What does a literary agent do?" click here to:
See the next part of this guide to getting a book agent called When Should You Get a Literary Agent?
Visit our Ask a Publishing Agent page, where you'll find a complete list of questions and answers about getting a book agent.