Complete your registration
AUTHOR COACHING & CONSULTING
How I Got My Book Agent
Successful Authors

Thanks in part to your query letter, manuscript suggestions, and support prioritizing agents, I received multiple offers from agents. Within two weeks of sending out the first query, I knew who I was going to sign with. I value our friendship.
N E L S O N . J O H N S O N
NY Times bestselling author of Boardwalk Empire, produced by Martin Scorsese for HBO, and Darrow's Nightmare: The Forgotten Story of America's Most Famous Trial Lawyer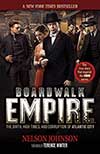 After following your advice, my book was acquired, the prestigious PW gave it a great review, and Time Magazine asked for an excerpt. Thank you for believing in my book, and for helping me share the surprising truth about women's most popular body part!
L E S L I E . L E H R
Author of A Boob's Life: How America's Obsession Shaped Me―and You, published by Pegasus Books, distributed by Simon & Schuster and now in development for a TV series by Salma Hayek for HBO Max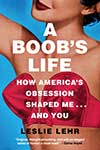 Fine Print Lit got publishers bidding against each other [for my book]. I ended up signing a contract with Thomas Nelson (an imprint of Harper Collins) for what I've been told by several people is a very large advance. What cloud is higher than 9?
S C O T T . L E R E T T E
Author of The Unbreakable Boy (Thomas Nelson/Harper Collins), adapted to feature film with Lionsgate starring Zachary Levi, Amy Acker, and Patricia Heaton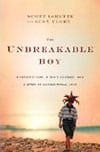 AHHH! OMG, it happened! You helped me get three offers for representation from top literary agents! A short time later I signed a publishing contract. After that, my agent sold my next book. I'm in heaven!
M I R I . L E S H E M . P E L L Y
Author/illustrator of Penny and the Plain Piece of Paper (Penguin Books/Philomel), Scribble & Author (Kane Miller), and other children's picture books


MARK MALATESTA is a former literary agent turned author coach. Mark now helps authors of all genres (fiction, nonfiction, and children's books) get top literary agents, publishers, and book deals through his company
Literary Agent Undercover
and
The Bestselling Author
. Mark's authors have gotten six-figure book deals, been on the NYT bestseller list, and published with houses such as Random House, Scholastic, and Thomas Nelson. Click here to learn more about
Mark Malatesta
and see
Mark Malatesta Reviews
.