This article includes literary agent salary and publishing agent pay information. How much do book agents make? And how is a book agent salary in NYC different than that of author representatives in other cities and states? This article about book agent salaries answers those questions. It's part of our free 15-Part Guide About How to Get a Book Agent.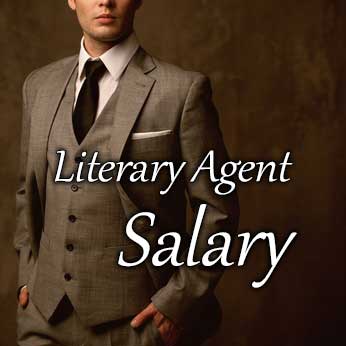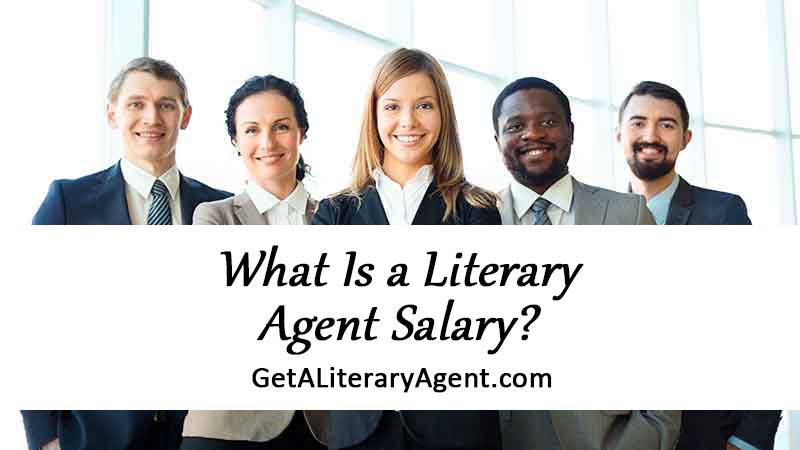 What Is a Literary Agent Salary?
What is a literary agent salary? When a book agent receives a salary, it's usually because they have agreed to accept responsibilities beyond selling books–such as administrative duties or a leadership role. In some cases, a salary or stipend is provided to help a publishing agent during a transition from one literary agency to another.
In most cases, there's no such thing as a literary agent salary because the term "salary" means a fixed regular payment, typically paid on a monthly or biweekly basis–though often expressed as an annual sum–and most book agents are not paid that way.
While a small number of publishing agents receive salaries, most of the money author representatives receive is from selling books. In simplest terms, book agents are salespeople who get a commission from the money they generate for their authors.
Some book agents at large literary agencies sometimes receive a salary in addition to the literary agent commission they earn. In most cases, however, a salary, in and of itself, isn't enough to live on. Think of waiters and waitresses in the United States who receive a small hourly wage for their work who make as much money or more from tips.
This, is like that.
In addition, approximately 40% of all literary agencies are one-person companies. So, the only way those book agents would get salaries is if they paid themselves. That is not what most people would think of when they see or hear the term "literary agent salary."
Literary Agent Pay – How Much Do Book Agents Make?
Literary agent pay varies since book agents are paid entirely or mostly by commission. Some author representatives sell many books each year, while others sell few or none at all. In addition, some book agents represent more authors. Those who represent more authors and sell more books enjoy more publishing agent pay.
Literary agent pay or "literary agent salary" is also affected by the fact that some book agents sell books with greater marketing potential. Those publishing agents get larger advance payments for their authors, and those books tend to sell more copies. As a result, the book agent pay for those book agents–and the amount their clients receive–is much higher.
Exactly how much do literary agents make? A very small number of book agents earn more than $1,000,000 per year, as they'd need to bring in nearly $7,000,000 in any given year for their clients for that to happen.
More commonly, how much do literary agents make? Most earn less than $100,000 per year. To make that much, the author representative would need to bring in approximately $700,000 for their authors during that year. Most agents are not able to sell enough books to meet that benchmark.
According to ZipRecruiter, the average annual literary agent pay in the United States is $59,433 a year. That works out to $28.57 an hour, $1,143 per week, or $4,953 per month. Most literary agent salaries or "literary agent pay" amounts range between $31,000 (25th percentile) to $88,000 (75th percentile). The most successful book agents in the United States (90th percentile) bring in $100,000 or more annually.
Literary Agent Salary NYC
The average NYC literary agent salary is greater than it is for book agents located elsewhere. The cost of living is higher in NYC–89% higher than the national average and 24% higher than the state average.
Book Agent Salary in NYC:
Most book agents work for literary agencies located in or near NYC.
Approximately 70%.
California also has an above-average concentration of author representatives earning a higher-than-average literary agent pay. Publishing agents in Los Angeles, Santa Monica, and other California cities have a higher cost of living than that of most other cities in the country. The average city in California has a 38% higher cost of living than the national average.
However, the average publishing agent salary in NYC is higher than it is in California, and any other place in the United States.